NEW WEBSITE COMING SOON!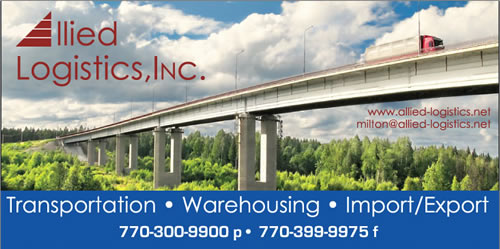 We deliver goods and machinery with exceptional reliability – On Time & On Budget
Allied Logistics, Inc. is a full service third party logistics company that provides a comprehensive suite of supply chain solutions for customers in both traditional and nontraditional industries.
Our deep third party logistics experience ensures safe, reliable transport for everything from individual pallets to large-scale industrial or construction equipment.
We know how to GET IT THERE! That's why shippers and transportation companies trust us, even with difficult jobs that other third party logistics firms won't touch.
Our combined 83 years of experience in third party logistics creates a uniquely diversified transportation company. Our experienced team has the capacity to plan and immediately implement supply-chain solutions.
This dynamic combination makes your transition from decision-making to execution seamless. Whether you incorporate one or many of third party logistics solutions into your operation, the results will be both noticeable and exciting.
CONTACT US for a FREE quote today.
You may contact us 24 hours a day. Please CALL OR EMAIL (info@allied-logistics.net) to request a rate quote or to provide pickup or delivery instructions. If your email or fax is sent after our regular business hours you will receive a response the next business day.
Phone: 404 588-5175
Operations: 404 588-5172
Fax: 404 588-5176
Physical Address:
57 Forsyth Street NW
Suite 250-G
Atlanta, GA 30303
---